31 January 2023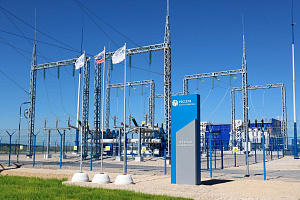 Kalugaenergo was established in January 1993 on the basis of the electric power enterprises of the Ministry of Fuel and Energy of the Russian Federation, located in the Kaluga region and previously part of the Tulenergo production association.
Today, the branch is the largest power grid organization in the Kaluga region, providing reliable power supply to residents and enterprises of the region.
Kalugaenergo serves an area of about 29.9 thousand square kilometres, which includes all 24 administrative districts of the region and 2 cities of regional significance. The branch maintains reliable operation of 28,000 km of power lines, 154 substations of 35-220 kV and 15,542 transformer substations of 6-35/0.4 kV.
Igor Makovskiy, General Director of Rosseti Centre - the managing organization of Rosseti Centre and Volga region, congratulated Kaluga power engineers on their 30th anniversary: "Employees of Kalugaenergo can rightfully be proud of their history and labour traditions. Thanks to their professionalism, responsibility and dedication, the power grid complex of the region operates reliably and stably. Today, the branch shows high production results, traditionally maintaining its leading positions in the structure of the Companies. I thank the Kalugaenergo team for their selfless work and wish them to conquer new heights".