30 January 2023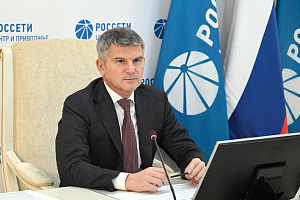 At the operational meeting, Igor Makovskiy, General Director of Rosseti Centre, PJSC - the managing organization of Rosseti Centre and Volga region, PJSC, noted that the sovereignty of the electric grid complex, as well as the entire domestic energy sector, has become one of the strategic goals today. That is why it is so important to support young, promising professionals who create the future of the industry, pay special attention to their development, introduce a mentoring system and expand the motivation program.
The objectives of the activities within the framework of the Year of the Young Specialist were to increase the share of employees under 35 years old, including graduates employed by the Company after completing internships, to create conditions and opportunities for effective self-realization of young people, as well as to develop their professional potential.
"Today, young professionals demonstrate a decent level of education and understanding of the processes, so our task is simple - to create conditions for their further development. This is one of the key priorities that will allow the company to continuously improve the efficiency of operations for the benefit of the residents of the regions where the Companies operate," stressed Igor Makovskiy, General Director of Rosseti Centre and Rosseti Centre and Volga region.