24 January 2023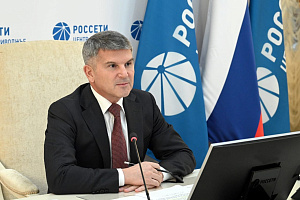 General Director of Rosseti Centre, PJSC - the managing organization of Rosseti Centre and Volga region, PJSC Igor Makovskiy held an operational meeting, where he considered plans for development of own production in branches of the Companies in 2023.
The project "Own production" is implemented in all branches of the companies. Machine tools were purchased, production was prepared, and staff was trained. The goal is to fully meet the needs of the branches in standard metal structures.
It was noted that the plan for the production of metal structures for 2022 was fulfilled in all the branches, exceeding 107.5 thousand pieces, and moreover, it was overfulfilled by 23.5 thousand items to meet the needs of the current year. The plan for 2023 is more than 136 thousand metal structures.
"Last year, the organization of its own production of metal structures allowed the Company's branches to save more than 20% of the cost of finished products, which is more than 47 million rubles. Today, under conditions of unprecedented pressure on our economy, we are finding new opportunities to ensure the stable operation of power grid facilities and reliable power supply to the regions of our presence, and "Own Production" is one of the projects that have proven their effectiveness immediately, from the moment of the launch," Igor Makovskiy emphasized.