8 October 2021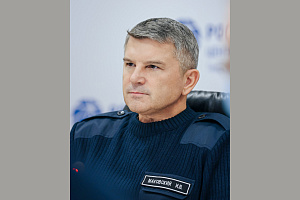 The branch of Rosseti Centre, PJSC - Lipetskenergo held the first joint drills with the personnel of the Lipetsk City Distribution Zone, which was accepted into the branch of the company from 1 October 2021 as part of the consolidation of electric grid assets carried out by the Company. On behalf of General Director of the company Igor Makovskiy, Chief Engineer Evgeny Turapin exercised direct control over the course of the drills.
During the event, the power engineers worked out interaction in eliminating consequences of technological violations associated with damage to cable lines in urban development and the procedure for redeploying crews for prompt restoration of power supply. First of all, the readiness of personnel, specialized vehicles, control systems, communications for a quick response to emergency situations, the organization of temporary power supply schemes for socially significant facilities with use of backup power supply sources was assessed.
The applied schemes of interaction and unified standards of the technical policy of PJSC Rosseti will be applied to all facilities of the integrated power grid, which is more than 2,833 km of 0.4-10 kV power lines and 882 transformer substations and distribution points.
"The joint drills, which took place in Lipetsk, became part of our large systematic work on the consolidation of the power grid complex, aimed at improving the quality and reliability of power supply to consumers. We are carrying out this work within the framework of the Development Strategy approved by the Government of the Russian Federation. The powerful resource potential of the company will make it possible to quickly eliminate technological violations, in a shorter time frame to ensure the fulfillment of applications for connection to grids of new facilities to cover the growing needs of the region's economy," stressed Igor Makovskiy, General Director of Rosseti Centre - the managing organization of Rosseti Centre and Volga region.